RESTAURANTS
Situated at less than 200 meters from the residence Santa Terra:

L'Armailly (winter)
 http://www.armailly.com/
+33 (0) 4 79 06 41 82

La Sachette (summer and winter)
http://www.la-sachette.fr/restaurant/
+33 (0) 4 79 06 40 32

Le Bachal (winter)
+33 (0) 4 79 06 43 52

La Bouida (winter)
http://www.labouida.com/
+33 (0) 4 79 06 35 03

L'Etoile des neiges (winter)
+ 33 (0) 4 79 06 41 16


THE RENTAL OF YOUR SKI EQUIPMENT:
To facilitate even more your stay, an annex of the Skiset Shop is situated directly in our ski room.
A ski man is at your service to propose you the rental of you a high quality of ski equipment.

0033 (0)4 79 00 35 78

http://www.skiset.com/station-ski/tignes-brevieres/
BUYING YOUR SKI-PASS:
The office of STGM is situated at 200 meters from the residence.
You can book in advance your ski pass via the following web site:

0033 (0)4 79 06 60 00 (STGM Val Claret Grande Motte)
https://www.skipass-tignes.com


SKI LESSONS ADULTS/CHILDREN
ESF ski school of Tignes Les Brévières
0033 (0) 4 79 06 51 13
https://www.esf-tignes.com/tignes-brevieres
WINT

ER

 & SUMMER ACTIVITIES
EVOLUTION II - Tignes Le Lac
0033 (0) 7 60 82 10 12 
http://tignes.evolution2.com
GROCERIES DELIVERY:
 1 SHERPA Tignes Le Lac. The shop is situated at 15 minutes by car from the residence, order online
Delivery during SUMMER & WINTER
http://www.sherpa.net/commande-en-ligne/ 
2  OFF COURSES.NET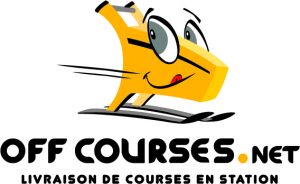 Follow the link below to benefit from a special offer !
https://www.offcourses.eu/?promo=SANTA19&v=8mkjsh7w
Offer valid if you book 6 days before your arrival
Delivery during WINTER ONLY
3 HUSKI

For an occasional order: order online before 10.00pm for a delivery the day after.
Food order for the duration of your stay: order online 5 days before the day of your arrival.
Delivery during SUMMER & WINTER
+33 638 99 91 81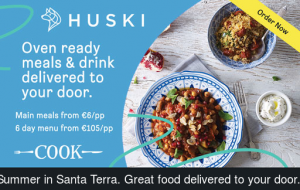 https://hu.ski/partner/santaterra?utm_source=pb
4 LA COMPAGNIE DES ALPES
MEAL DELIVERY 7/7
BREAKFAST+HOT DINNERS FORMULA
+33(0)635 490 845 OR +33(0)4 79 41 92 50
contact@laconciergeriedesalpes.com
http://laconciergeriedesalpes.com/livraison-de-repas/
GROCERIES
SPAR Tignes 1 800, This shop is situated at less than 5 minutes by car from the residence.
http://www.casino-proximite.fr/spar/village-kalinda-chemin-des-boisses-tignes/magasin-tz162.html

SHERPA Tignes Le Lac, This shop is situated at less than 15 minutes by car from the residence, order online;                            Possibility of  delivery at the residence during the summer and winter periods on demand.
http://www.sherpa.net/commande-en-ligne/
RENTAL OF YOU SKI OUTFIT WITH SKI-CHIC
Enjoy more while lightening you luggage ! Rent your ski outfit with our partner Ski-Chic:
https://www.ski-chic.com?acc=1afa34a7f984eeabdbb0a7d494132ee5&bannerid=186

TAXIS/TRANSFERS
Raffi Taxi
+33 (0)6 22 83 06 84
http://www.taxi-val-disere.com
ACG TRANSPORT/ Christian GROS
+33 (0) 6 09 42 13 18
acg.christian74@gmail.com
http://www.acg-transfert.fr
 
 YANN TAXI
+33 (0) 6 34 14 06 89
 yann.taxi.tignes@gmail.com

YVES TAXI +33 (0) 6 09 43 90 60
yves.taxis@wanadoo.fr
www.yves-taxi-tignes.fr

MAIN TOURISM OFFICE TIGNES LE LAC
+33 (0)4 79 40 04 40
http://www.tignes.net/